Let customers speak for us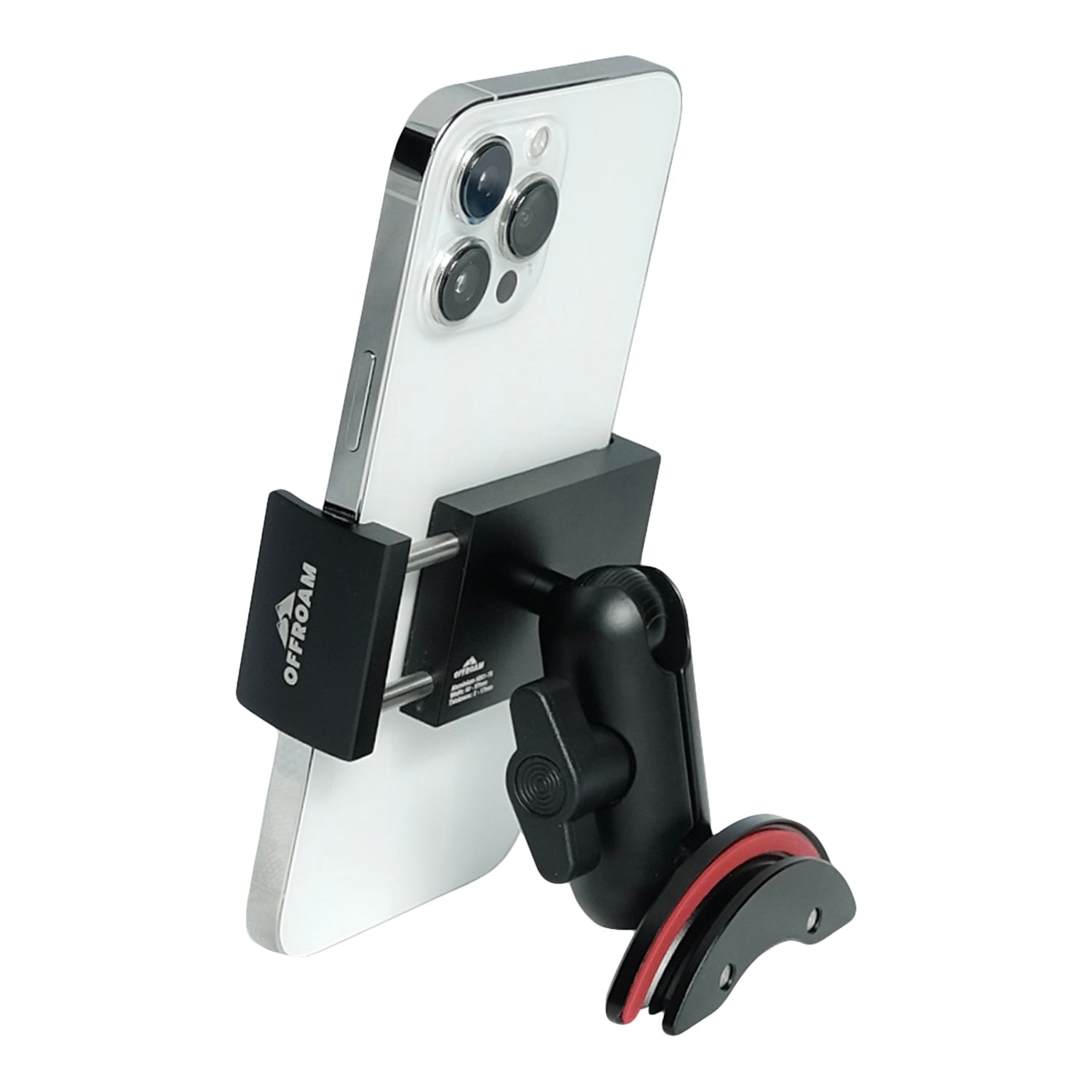 No more wiggly phone
Offroam premium all-metal phone mount provides a study, safe, handsfree way to use any phone on 4x4 trails, corrugated roads and job sites. The holder fits large phones with a protective case up to 3.8" wide in vertical & horizontal orientation. The spring-loaded cradle securely integrates your smartphone to the bezel of your car's dash for a convenient optimal viewing level - no drilling, no suction cup or adhesive required.
Shop phone mounts
Designed to hold any phone. On any road.
Won't fall, even on rough 4x4 trails

Offroam clamp is patent-pending mounting base that attaches securely to your vehicle and won't fall off, even over rough 4x4 trails.

For any phone, even with a case

Offroam fits and holds any size modern phone (including iPhone 15 Pro Max), even in a case. Up to 3.8" wide and 0.67" thick.

All the airflow you need

Whether in south Texas or in Alaska - you need the air vents to function. Offroam keeps your phone away from the vent so air goes where it's aimed, not the back of your phone.

All-metal design

Details matter. Made from anodized aluminium and stainless steel - Offroam matches your new truck. Your friends might think it came stock with it.

Keeps the view clear

Offroam gives you an easy way to position your phone so you can see it without blocking the windshield.

No drilling, no glue

You shouldn't need to drill your new truck. Offroam mechanically clamps to the air vent without leaving any marks thanks to an embedded elastomer liner.

Full adjustability

Offroam gives you an easy way to position your phone so you can see its screen without blocking the view of the road

No more wiggly phone

A sturdy, durable design that is backed by our Lifetime Warranty - and shipped from Iowa.
We have you covered
Fast Shipping

Most orders placed by 11AM CST ship the same business day.

Shipping Policy

Hassle-free returns

We will take back or exchange any product bought within 30 days of purchase

Returns Policy

Lifetime Warranty

All Offroam products are guaranteed against manufacturer's defects for an unlimited time.

Learn more